Aboriginal activist, educator and artist
Dr Miriam-Rose Ungunmerr Baumann AM is an Aboriginal elder from Nauiyu and a renowned artist, activist, writer and public speaker.
In 1975, Miriam-Rose became the Northern Territory's first fully qualified Aboriginal teacher. As an art consultant for the Department of Education, she visited schools through the Top End, advocating for the inclusion of visual art as part of every child's education.
Miriam-Rose later became the principal of the Catholic school in her home community before being appointed to the Federal Government's advisory body, the National Indigenous Council. In 2013, she established the Miriam Rose Foundation, to bridge the divide between Aboriginal culture and mainstream society – driving reconciliation at a grassroots level.
Through her professional and creative life, Miriam-Rose has remained dedicated to maintaining the cultural independence of her people and being a spokesperson for the Aboriginal worldview. In recognition of her leadership, she was awarded a Member of the Order of Australia medal and an Honorary PhD in Education from Charles Darwin University.
Dr Miriam Rose was awarded the Senior Australian of the Year in 2021.
Social psychologist and researcher
Hugh Mackay is a social psychologist and researcher, and the bestselling author of 21 books, including eight novels. His new book, The Kindness Revolution, will be published in May 2021.
Hugh has had a 60-year career in social research, and was also a weekly newspaper columnist for over 25 years. He is currently an honorary professor in the Research School of Psychology at ANU, and a patron of the Asylum Seekers Centre. Among other honorary appointments, he has been deputy chairman of the Australia Council for the Arts, the inaugural chairman of the ACT government's Community Inclusion Board and an honorary professor at Macquarie, Wollongong and Charles Sturt universities.
Hugh is a Fellow of the Australian Psychological Society and the Royal Society of NSW. In recognition of his pioneering work in social research, he has been awarded honorary doctorates by Charles Sturt, Macquarie, NSW, Western Sydney and Wollongong universities. He was appointed an Officer of the Order of Australia in 2015.
Presentation title to go here PPT
CEO, Australian Catholic Safeguarding Ltd
Dr Ursula Stephens has a long personal and professional commitment to the social services sector. Prior to moving to her new position in July 2021, Ursula was CEO of Catholic Social Services Australia. She is a passionate advocate for social inclusion and the not for profit sector, having served in the Australian Senate for twelve years, including as Parliamentary Secretary to the Prime Minister for Social Inclusion and the Voluntary Sector, negotiating the National Compact and supporting efforts from government and the sector to establish the Australian Charities and Non Profit Commission.
Ursula has been an adult educator, senior public servant, small business owner and social entrepreneur. She chairs the Code Authority of FIA, Fundraising Institute Australia, is a Visiting Fellow and Director at Australian Centre for Philanthropy and Non Profit Studies, at QUT and served on the Board of the School for Social Entrepreneurs Australia for three years.
Ursula holds a doctorate in Public Administration and brings strong leadership and governance experience to her role. She has a deep understanding of Catholic Social Teaching principles that underpin the work of our Social Services member network. She is a thought leader in the areas of social innovation and entrepreneurship. Born in Ireland, Ursula's joys are Irish music, poetry and literature.
Presentation title to go here PPT
Prefect of the Congregation for the Evangelization of Peoples, Metropolitan Archbishop Emeritus of Manila
Ordained to the priesthood in 1982, Cardinal Tagle has served as a parish priest, spiritual director, and taught philosophy and theology.
After earning a licence in sacred theology and a doctorate summa cum laude, he became a member of the College of Consultors and of the Presbyteral Council and Episcopal Vicar for religious. He gave lectures, directed retreats and organised updating seminars for priests, religious and laity in the Philippines and abroad. He also took part in the activities of the Bishops' Conference and of the Federation of Episcopal Conferences of Asia.
In 2001 he was appointed Bishop of Imus, Philippines, with youth as a special focus. Ten years later he was appointed Archbishop of Manila. He participated in the conclave of 2013 that elected Pope Francis.
In 2015 he became President of Caritas Internationalis and in 2019 Pope Francis appointed him Prefect of the Congregation for the Evangelization of Peoples. In 2020, Pope Francis decided to co-opt him into the Order of Bishops, equating him in all respects with the Cardinals holding the title of a suburbicarian.
Ambassador of Australia to the Holy See
HE Ambassador Chiara Porro is a career diplomat who joined Australia's Department of Foreign Affairs and Trade (DFAT) in 2009. She has held a range of positions in Canberra, including most recently as Director, Ministerial and Executive Liaison Section, Executive Branch. She was seconded as an Adviser to the International Division of the Department of Prime Minister and Cabinet (2016-17), and has worked in DFAT's Budget Branch (2015-16) and Africa Branch (2014).
Overseas, Ambassador Porro has served as Deputy Consul-General in Noumea, New Caledonia (2018-2020), on a short term mission to West Africa (2016), and as Second Secretary in New Delhi, India (2011-2014).
Ambassador Porro holds a Master of International Relations and Diplomacy from the University of Leiden, the Netherlands and a Bachelor of Arts in Politics, Philosophy and Economics from the University of York, United Kingdom. She speaks Italian and French. Ambassador Porro presented credentials to His Holiness Pope Francis on 27 August 2020.
Ambassador Porro is married and has two children.
Human Rights Activist, Sport & Social Responsibility, Author, Adjunct Professor, Broadcaster, Former Socceroo
Former Socceroo Craig Foster is a passionate advocate for multiculturalism, refugees and social equality as a member of the Australian Multicultural Council and 18 year, multi Logie-winning broadcast veteran with SBS Television.
Holding a Bachelor of Laws (LLB), Master's Degree in International Sports Management and a Postgraduate Degree in Football Management, Craig works across a vast range of social programs from indigenous rights and self-determination, homelessness and domestic violence, climate action and gender equality and is particularly well known for his refugee advocacy.
Craig was the driving force behind the successful campaign to release footballer Hakeem al-Araibi, who was imprisoned in Thailand in 2018. Craig united and led a global coalition of advocacy groups, charities, high profile Australians and sport to free the footballer. The Federation of International Football Associations (FIFA) acknowledged his leadership.
In 2019, Craig travelled to Port Moresby to meet with refugees and asylum seekers still detained in Papua New Guinea and Nauru to bring attention to their plight.
Craig also founded the #PlayForLives campaign during COVID-19 disruptions. With a strong conviction that the sporting community should give back to society, he encourages professional athletes and organisations to fill vacant volunteering positions in community organisations.
In 2021, Craig became a Member of the Order Of Australia (AM) in the Australia Day Honours List which he dedicated to his refugee friends and former Manus Island detainees, Moz Azimitibar and Farhad Bandesh, and Hakeem al-Araibi as well as all refugees seeking safety around the world.
Spiritual Accompanier of Retreats and Workshops
Lyndall Brown is a Sister of St. Joseph whose life has been enriched in the various ministries she has been involved in, beginning with Education. For many years Lyndall has been involved in working with adults, enabling them to enrich their lives through retreats, workshops in spirituality and personal group, and through Spiritual Accompaniment.
NSW Ageing and Disability Commissioner
Robert Fitzgerald AM was a Commissioner on the Royal Commission into Institutional Responses to Child Sexual Abuse for five years and is currently the NSW Ageing and Disability Commissioner.
Robert, a commercial lawyer by profession, has a diverse background and extensive experience in commerce, law, public policy and community services. He has served on numerous NGO boards and committees including previously as President Australian Council of Social Service. Robert was the inaugural Chair of the Advisory Board, Australian Charities and Not-for-Profits Commission. He has been involved in numerous Catholic agencies including as State President of the St Vincent de Paul Society NSW, Board of Caritas Australia and Member of the NSW Catholic Commission on Employment Relations.
Robert holds degrees in commerce and law from the University of NSW and an honorary doctorate from the Australian Catholic University. He was made a Member of the Order of Australia in 1994. He is a recipient of the Centenary medal, and was awarded an honorary doctorate by the Australia Catholic University in 2001. He is currently Adjunct Professor at University of Western Australia and Patron of Justice Connect and SAMSN (Survivors and Mates Support Network).
Specialist workshop presenters

Igniting Sparks: McAuley Ministries
Margie Abbott rsm is a member of the Institute of Sisters of Mercy of Australia and Papua New Guinea (ISMAPNG). She has been offering retreats in Eco Spirituality since 1990. Margie's qualifications in education, spirituality, theology, and counselling, as well as psychodrama, create a foundation for spontaneity and creativity. Her four publications include recently published Cosmic Sparks.
Photo courtesy of: institute.mercy.org.au
Writer, educator, researcher, Jiman (central west Queensland) and Bundjalung (northern New South Wales) woman
Emeritus Professor Judy Atkinson AM, retired from formal academic work at the end of 2010. She researched and co-authored the Aboriginal and Torres Strait Islander Women's Task Force on Violence Report for the Queensland government. Her book, Trauma Trails – Recreating Songlines The transgenerational effects of Trauma in Indigenous Australia, was shortlisted for an Australian Human Rights Award. In 2006 she won the Carrick Neville Bonner Award for her curriculum development and innovative teaching practice. In 2011 she received the Fritz Redlich Award for Human Rights and Mental Health, from the Harvard University Global Mental Health Trauma and Recovery program, of which she is a graduate. In retirement, she continues to work across Australia, with a focus on the area of violence, its relational trauma, and healing.
Lead Organiser, Sydney Alliance
Over his 11 years at the Sydney Alliance, David has organised across issues, including transport, employee and energy. He has worked closely with faith groups, unions, schools, charities, and migrant communities to build power for the common good.
Before the Sydney Alliance, he had organised for seven years as the President of the UTS Union Board, the NSW and then the National Union of Students. David plays a leadership role in the Uniting Church as a member of the NSW Synod standing committee and at Leichhardt Uniting Church council. He is proudest of the 200+ diverse young leaders he has mentored over the last decade. He is a nostalgic Coastie.
Honorary Professor, ACU and Honorary Fellow, UWS
Anne Benjamin, brings about 50 years' experience in teaching, administration, leadership, governance and consultancy in Education, Higher Education and Church across Australia, Tonga, Papua New Guinea and India. She has worked with Ministerial PJPs, the Australian Council of Churches, the Lutheran Church of Australia and Sydney Anglicare. She served as Executive Director of Schools in the Diocese of Parramatta from 1997-2005.
Anne's published books include Leadership in a Synodal Church (with Charles Burford – 2021), Australian Catholic Educators 1820-2020 (co-edited with Seamus O'Grady – 2020), Catholic Schools: Hope in Uncertain Times (co-edited with Dan Riley – 2008), Saffron and Silk (2016), Gemstones, an anthology of collaborative poetry (2016), Children of the Kingdom and Storymakers (Project director) as well as numerous papers. Anne and her husband Susai have three adult children and one brand new granddaughter.
Honorary Professor, ACU
Charles Burford is an Honorary Professor of the Australian Catholic University where his research and work in leadership, moral literacy, and linkages between leadership and culture over more than 40 years have received international recognition. Charles consults to the University, School, Church, Health, Police, and Business sectors in Australia and internationally. He is a Fellow of the Australian Council of Educational Leadership and was awarded the Willower Award for Excellence by the University Council for Educational Administration (USA) for his contribution to the study of values and ethics in leadership. He has been a Visiting Research Scholar at Pennsylvania State, and Fordham Universities in the US and the University of Verona, Italy.
Some of Charles' other interests included playing International Rugby for Canada. He is married to Dianne and has three adult children and ten perfect grandchildren.
Executive Officer, Australian Catholic Religious Against Trafficking in Humans (ACRATH)
Christine has worked on the issue of human trafficking since a global Catholic sisters' call for action in 2001. Since 2006 Christine has worked in leadership roles within ACRATH – Australian Catholic Religious Against Trafficking in Humans, a collaboration of Catholic religious and their partners. Christine as ACRATH EO has worked with staff and volunteers in the community, health and education sectors to raise awareness and work for systemic change.
Catholic Life, Education and Mission (CLEM), Wollongong Diocese
The CLEM team exists to support the evangelising mission of the Church as it is lived out within Catholic schools.The CLEM team exists to support the evangelising mission of the Church as it is lived out within Catholic schools.
The team aspires to share the good news of Jesus Christ and to make the richness of our Catholic spiritual heritage accessible to the staff, students and their families who form our Catholic school communities.
Anthony Costa Media, Digital Ministry Agency
Anthony Costa is a multi-skilled content creator and digital media specialist, brand creator and developer with years of experience.
In 2020, Anthony became the lead producer/creative for new Catholic streaming platform "The Well" which produces new shows for all ages. Anthony also pushed the boundaries of Live Stream conferences.
In June of 2021, Anthony launched his new faith based digital agency "Ministry Digital Media" focusing on supporting Christian organisations in all of their digital endeavours. The mission for his new agency is to continue his work of creating digital spaces of formation whether it be through his own work or through empowering others to do it for themselves.
You can visit Anthony's new agency website at ministrydigitalmedia.com.au or you can also visit his personal website to look through his early childhood entertainment work at anthonycostamedia.com
Dorish Maru College (DMC)
Albano Da Costa grew up in Goa, India. At 17 he joined the Divine Word Missionaries completing his novitiate in 2002. Albano was ordained priest in 2011. His first mission was to the Australian province of the SVD where he spent four years working in the Catholic parishes of Wainuiomata, Petone, Waiwhetu, and Eastbourne in the Lower-Hutt Valley in Wellington, New Zealand. While in Wellington, he was appointed as the board member for Caritas New Zealand by NZCBC, and member of the Council of Priests in the Archdiocese of Wellington. Between 2015 and 2017, Albano pursued higher studies in Rome where he learnt Italian and did his licentiate in missiology at the Pontifical Gregorian University. He then moved to London and underwent further training in academic writing skills, Studies in European Society and Comparative Studies in Culture at the School of African and Oriental Studies (SOAS), the University of London in the UK. While at SOAS, Albano received an unconditional offer to pursue higher studies at the University of Oxford.
In 2018 Albano moved to Melbourne and began teaching at YTU in missiology and culture.
Youth and Networking Coordinator, Columban Centre for Christian-Muslim Relations
Ryan Epondulan is the Youth & Networking Coordinator of the Columban Centre for Christian-Muslim Relations. Ryan's primary responsibility is promoting interfaith relations among youth, especially Christians and Muslims.
One of his major tasks is coordinating Youth PoWR (Parliament of the World's Religions). Ryan is heavily involved in volunteering for his local Catholic Parish, the Diocese of Parramatta and the Catholic Asian Student Society.
Associate Pastor, New City Church
Steff Fenton (they/them) identifies as a queer Christian. They are due to graduate with a Masters of Divinity from University of Divinity in December 2021. Steff is co-founder and co-pastor of New City Church, a safe, diverse and inclusive community in Sydney for people seeking Jesus on the margins. Steff is also the Chair of Equal Voices Sydney, a network of local Christians networking and equipping the Church to be more LGBTIQA-inclusive. Steff shares some of their experiences on queervangelical.com.
Coordinator for Welcome and Engagement, St Mary Mackillop Catholic Parish
Erin is a passionate young woman with a deep faith who seeks to empower other women. She works part time as a dietitian at Liverpool Hospital specialising in Gestational Diabetes, helping women make lifestyle changes that will positively impact themselves, their unborn baby, their family and their future.
Erin is passionate about sharing the love of God and making known the depth of God's love for others. To create spaces and places within Church communities where people are known, loved and have a strong sense of belonging, rooted in Christ's love for them. She was privileged to be among the inaugural cohort for Leadership for Mission Program, graduating in 2020 with a Graduate Certificate in Theological Studies from the Australian Catholic University.
In 2019 Erin began serving on the Parish Leadership Team of St Mary MacKillop in Oran Park, Diocese of Wollongong and took up the role of Coordinator of Welcome and Engagement which she now undertakes in a volunteer capacity. Erin has had an active presence in ministry from the beginning of this parish in 2015 being involved in Family Ministry, Marriage Preparation, sacramental preparation and RCIA. Erin is a member delegate from the Diocese of Wollongong for the forthcoming Plenary Council.
Being married to her husband Kiel and mother to her two young children, Amelia (8) and James (4) is Erin's greatest source of joy, strength and inspiration to help the Catholic Church become all God calls it to be.
Policy and Project Officer
Dominic is a strong advocate of the disability and culturally and linguistically diverse (CALD) community, with more than 17 years of experience in community work, cultural development and multicultural affairs.
Dominic is a person with lived experience of dual disability, being hearing impaired and living with cerebral palsy. He is from the CALD community, originally from Vietnam and migrating to Australia as a baby in the 1970s.
In the past 17 years, Dominic has had extensive work experience within the disability space, providing support and accommodation to refugees with disability.
Dominic has also worked with small NGOs, doing state election multicultural outreach and providing local council community support. He has worked in two separate Department of Health and Human Services programs – adoption/wardship records and disability, subsequently developing a passion for social policy and service delivery to marginalised communities.
Dominic has two postgraduate degrees – one in social work and the other one by research on intercountry adoption and race. He has also completed a University of Melbourne fellowship (2018) report on refugees and asylum seekers with disabilities for refugee survivors and ex-detainees.
Executive Officer of AMPJP
Lawrie Hallinan is Executive Officer of the AMPJP. He is also Chair of Southern Cross Care (NSW&ACT) and Co-Chair of the Diocese of Maitland-Newcastle Council for Mission (Diocesan Pastoral Council). He has experience and qualifications in theology, management and social work.
Educator, (BA Melb., B.Ed. Monash, M. Theol Sydney, Ed D. ACU)
Trish is a retired teacher and educational leader who worked in Catholic Education in Victoria, New South Wales, Western Australia and Tasmania.
Trish has a lively interest in justice, peace and ecology and is a member of the Catholic Earthcare Australia Advisory Committee. Most recently she was Director of Catholic Education in Tasmania until 2014. Her doctoral studies relate to education for ecological sustainability within Catholic school settings. Trish continues active involvement in adult education related to Catholic Social Teaching and ecological awareness. Trish is an active member of St Vincent de Paul, her local Catholic parish in Burnie Tasmania and of Church renewal and reform groups, especially Women and the Australian Church (WATAC) and Concerned Catholics Tasmania. Trish worked as a member of the Plenary Writing Group addressing the theme: 'Conversion, Renewal and Reform'. Her hobbies are reading, bush-walking, gardening, music and current affairs. Family involvements, especially grand parenting and visiting her two adult children, are constant joys.
FMM, Missionary
Rosalie Ilboudo is a Franciscan Missionaries of Mary (FMM) from Burkina Faso, a small French speaking country in West Africa. She was born into a large family of ten siblings. Seven cousins later joined her family when her uncle passed away.
Rosalie entered religious life at 19 years of age. She had always had a passion for caring for people, and when she was an FMM sister she obtained a degree in nursing and midwifery in Madagascar. She then served in missions in Togo, Niger and Senegal for eight years.
In 2011 Rosalie was called back to her country as the FMM Provincial for Burkina Faso, Niger and Togo. While in this role she became Coordinator for all the FMM Provinces in Africa and was also was elected as a president of the Conference of Religious Leaders (CRL) of Burkina Faso and Niger.
In February 2020 Rosalie was sent to learn English in Australia and she is now part of the Australian FMM Province. In February 2021 Rosalie started volunteering with Catholic Mission.
Rev Canon, College Principal, Wontulp-Bi-Buya College, Manunda, Qld
Victor Joseph is originally from Thursday Island and lived at St Paul's Community, Moa Island, in the Torres Strait. He also acknowledges his Polynesian, Melanesian, Torres Strait, Malaysian and Aboriginal ancestry (Wuthathi). Victor's totems are the coconut climbing crab, the Womer (frigate bird), Galbol (whale), Serar (pigeon), Tabo (snake) and Yama (diamond stingray).
For the last 15 years, Victor has been working at Wontulp-Bi-Buya College and for the last twelve as College Principal. He contributies to this College with his God-Given abilities, skills and strengths.
Born into the Torres Strait Island Culture and traditions is all that he's known since birth and one of his passions is to share this with anyone who has time to listen.
Leadership Team, Sisters of the Good Samaritan
Meg is a member of the current leadership team for the Sisters of the Good Samaritan. She has a background in education and formation of staff and students. Meg has lived and worked in indigenous communities in Australia and the Pacific.
Australian of the Year Local Hero 2021, Advocate for migrant and refugee women, multicultural community liaison officer for the Parramatta Police
Rosemary Kariuki is the multicultural community liaison officer for the Parramatta Police. She specialises in helping migrants who are facing domestic violence, language barriers and financial distress.
Fleeing Kenya alone in 1999 to escape family abuse and tribal clashes, her early years in Australia were terribly lonely. Her experience helped Rosemary recognise that isolation is a huge issue for many migrant women. Many aren't used to going out alone, have no transport and speak little or no English. So Rosemary devised ways to help women leave their house and meet women in similar circumstances.
In partnership with the African Women's Group, she helped start the African Women's Dinner Dance. Now in its 14th year, more than 400 women attend the annual event. She also started the African Village Market – a program to help migrants and refugees start their own businesses – which ran for four years.
Rosemary's warmth, courage and kindness inspire all who meet her. Her work was the subject of the documentary 'Rosemary's Way'.
Photo courtesy of: The Sydney Morning Herald
Head of the Catholic Life, Education and Mission Services (CLEM), Catholic Education in the Diocese of Wollongong
Jo Kenny is the Head of the Catholic Life, Education and Mission Services (CLEM) within Catholic Education in the Diocese of Wollongong. She has significant background in education as a teacher, a school leader, system team leader and now as a service area leader and part of the leadership team for the system of schools.
Since 2015 her work involved leading a more contemporary understanding of mission in everyday life and particularly in Catholic education through the influence of the "Educating with a Mission Lens" programme in schools and system teams.
During 2018 Jo worked for Catholic Mission in the role of Mission Formation Educator and she has facilitated retreat and formation opportunities for RECs and school staff in Wollongong diocese, Wagga diocese and Parramatta diocese as well as with clergy groups and other Catholic community groups in Brisbane and Sydney.
In 2020 Jo returned to a leadership role in Catholic Education, Diocese of Wollongong and in 2021 began in the role of Head of CLEM.
Affiliate of the Sisters of Saint Joseph, working as a Dance Movement Therapist and Counsellor
Cecilia is an Affiliate of the Sisters of Saint Joseph who is working as a Dance Movement Therapist and Counsellor. Her ministry involves working with children, families and adults who are impacted by trauma, living with a disability and supporting the carers.
Cecilia began using dance movement as a form of spiritual refection and for personal healing from a very young age. In earlier years, she was involved in the ministry of liturgical dancing in New Zealand and in Australia. She holds a Bachelor Degree in Theatre/Dance, Postgraduate Diploma in Theatre Production and Events Management, Graduate Diploma of Dance Movement Therapy and a Master of Counselling. Her life story involves geographical movement through migration from the East to the West and from the study of performing arts into the inwards process of the brain, the mind and the heart.
Project Officer, Inclusion (Evangelisation Brisbane, Archdiocese of Brisbane)
Jessica Laidler is a Project Officer for the 'Inclusion Team' within the Catholic Archdiocese of Brisbane. Within this role, Jessica is responsible for engaging 21 Catholic cultural communities within the Archdiocese, responding to their settlement and pastoral needs, whilst also ensuring that these communities and their cultural heritage are included within the life of the Church. Jessica is also the Community Engagement Officer for Nationality For All (NFA), a civil society coalition with the goal of promoting collaboration on addressing statelessness in Asia and the Pacific. Jessica developed an interest in migration and passion for sustainable development during her time working as a Project and Research Officer in Cambodia, for the Jesuit Refugee Service (JRS). There she published a quantitative and qualitative study on the impact of cross-border parental migration on children left behind. Now she continues her work in the field of settlement and inclusion within the Brisbane Archdiocese. Jessica completed a Bachelor of International Relations at Bond University and a Master in Public Policy at Deakin University.
Scribe, visual catalyst, artist
Jayce drives and holds the visual practice movement and ongoing visual thinking development in the Asia Pacific region. Born and raised in Taipei Taiwan, she is big at heart, small in size and organic in spirit. Jayce received her BFA in Typographic Design, School of Fine Art from University of Canterbury in New Zealand, when she was a young creative nomad away from her relatives and family in the 1990s. Her relentless passion in using her listening and creative arts to make the impossible possible, the invisible visible, and the intangible tangible is one of the unique personal traits among her peers.
Jayce devotes her time to bilingual visual practice in the Asia Pacific region. She applies deep listening and sensing into the space of possibilities, helping groups seeing and sensing the dynamics in the systems through her authentic marks and scribing. She adapts her innate creativity to capture the essence during conversation and dialogues, listening to the white space and collective heart beats from the social field, and manifest the invisible and quiet voices onto the blank canvas through her presence and being.
Jayce is a core team member of Presencing Institute and The Value Web. She is currently lives in Taipei, Taiwan.
Leadership Team, Institute of Sisters of Mercy of Australia and Papua New Guinea
Gaye has had considerable experience living and working in cross cultural situations. Since her profession as a Sister of Mercy she has been involved in consultancy and facilitation using her skills in the areas of education, community development, spiritual formation and spiritual direction. She has lived and worked in cross cultural settings in Pakistan, refugee camps in the Thai-Burma border and Papua New Guinea. Gaye is on the Leadership Team of the Institute of Sisters of Mercy of Australia and Papua New Guinea.
Catholic Priest of Sydney Archdiocese
Peter Maher is a Sydney Diocesan Catholic priest. Peter has a Bachelor of Theology Degree from The Catholic Institute of Sydney and a Masters degree in Adult Education (University of Technology Sydney). He has worked in parish ministry, hospital chaplaincy and university chaplaincy. He has been in ministry with LGBTIQA+ Catholics, their families and allies for over 25 years. He is Co-chair of Rainbow Catholics InterAgency for Ministry and a member of the national board of Equal Voices. He is editor of The Swag, The National Council of Priests of Australia quarterly magazine.
Photo courtesy of: nationalcouncilofpriests.com.au
Catholic Earthcare coordinator at Caritas Australia and project officer for the Australian Province
Sue is passionately involved in supporting social justice causes. She is currently part-time Catholic Earthcare coordinator at Caritas Australia and part-time Jesuit Ecology project officer for the Australian Province. Sue has been a facilitator for Catholic Mission taking school groups to Timor Leste. Sue lives in Kenthurst, the parish of St Madeleine's, in Parramatta Diocese. She has helped develop the global Ecojesuit program, including assisting Jesuit ministries across Australia as they care for our common home. In 2011 Sue became a Climate Leader trained by Al Gore in Jakarta. Sue works with the Baabayn Aboriginal Corporation, amazing women from Mt Druitt and chairs her local Landcare group Cattai Hills Environment Network.
Photo courtesy of: jisa.org.au
Director, Columban Centre for Christian-Muslim Relations
Rev Dr Patrick McInerney is a Columban missionary priest. He was assigned to Pakistan for over twenty years. He graduated from the Pontifical Institute for the Study of Arabic and Islamics in Rome (1986), the Melbourne College of Divinity (2003) and the Australian Catholic University (2009).
Fr Patrick is the Director of the Columban Centre for Christian-Muslim Relations. He is a member of various interfaith, academic and mission organizations, participates in interfaith and multi-faith conferences, and gives talks on Islam, Christian-Muslim Relations and Interreligious Relations to a wide variety of audiences.
Group Mission Integration Manager – Formation and Ethics, Modern Slavery Project Lead at St Vincent's Health Australia
Pip is Group Mission Integration Manager – Formation and Ethics at St Vincent's Health Australia (SVHA). She also leads their Modern Slavery Project. Before joining SVHA, Pip worked with Jesuit Social Services in their Corporate Diversity Partnerships team. Prior to this, she was a secondary school teacher in Melbourne's north-east as part of the Teach for Australia program. Pip was a participant in the Young Catholic Women's Interfaith Fellowship in 2013/2014 and has completed a Master of Theology with a focus on Mission & Culture.
Photo: Fiona Basile
Priest
Gerard is a priest with fifty years of pastoral experience. He has just retired and lives in Ormond Victoria.
CEO of MacKillop Family Services
Dr Robyn Miller is a social worker and family therapist with over thirty years' experience in the community sector, government and child protection. She was a senior clinician and teacher for fourteen years at the Bouverie Family Therapy Centre, La Trobe University, and part of an innovative team working with families who have experienced trauma and sexual abuse. From 2006-15 Robyn provided professional leadership as the Chief Practitioner within the Department of Human Services in Victoria, and has also worked as a consultant with the Royal Commission into Institutional Responses to Child Sexual Abuse.
Robyn is currently the CEO of MacKillop Family Services, one of the largest providers of specialist services to vulnerable and disadvantaged children, young people and their families in Victoria, New South Wales, ACT and Western Australia. Robyn sits on the Board of Catholic Social Services Australia, Australian Catholic Standards Ltd and the Association of Children's Welfare Agencies in NSW.
Liturgy, social justice and pastoral care practitioner
Anne has worked with three year olds to 100 year olds in various forms of mission-inspired leadership roles in Australia and the United States. Her professional 'trinity' has always been the connection between liturgy, social justice and pastoral care; areas across which she has considerable experience and expertise. Whether as province rep for a UN NGO, mentor of school mission leaders, conference organiser, writer or liturgical leader, Anne brings creativity, rigor and a deep love of her complex faith to all she undertakes. Her higher level studies in liturgy are matched by experience of prayer within and beyond the institutional church – with boards, kindergarten children, colleagues from diverse faith backgrounds and those mourning loved ones. At present Anne is on sabbatical: learning Ikebana, reading poetry, volunteering, cooking new recipes and taking her 98 year old mum on adventures!
Photo courtesy of: loreto.org.au
Integral Ecology Animator and Mission Ministry Resource Coordinator of ISMAPNG
Sally Neaves is the Integral Ecology Animator and Mission Ministry Resource Coordinator of the Institute of the Sisters of Mercy of Australia and Papua New Guinea. Formerly of Rahamim Ecology Centre, Sally facilitates retreats, rituals, and workshops in Laudato Si' inspired Integral Ecology, eco-spirituality and Earth literacy.
Photo courtesy of: institute.mercy.org.au
Director of Courses, Centro 'Ad Gentes'
Tim was born in Sydney. He studied BSC (applied physiotherapy) after high school and worked in NSW hospitals. In 1984 he joined the Society of the Divine Word (SVD). He took final vows in 1990 and was ordained a priest in 1991. Tim worked for seven years in pastoral ministry in Mexico prior to returning to Australia to work in initial formation (seven years) and then province leadership and administration (nine years). Since 2014 Tim lives and works in Nemi, Italy, running renewal courses for SVD brothers and priests.
Quandamooka woman, NATSICC Queensland Representative Masters of Theology
Evelyn is a Quandamooka woman of Moreton Bay Queensland. She is very passionate about spirituality, identity and relationship with the Holy Trinity and its people of this ancient land, Australia.
Evelyn's journey as an Aboriginal Christian is a continuing life story with God and how he made himself known from the time she was a little girl growing up in her community called 'One Mile'. Over the time Evelyn listened to her country's Elders and Ancestors, spent time researching in the Western way and studying in the many areas of Aboriginal Culture and Christianity while gaining a Masters of Theology at Banyo University Queensland in 2006. Evelyn went on to teach Contextual Theology to mature aged students at 'Wontulp-Bi-Buya College in Cairns.
Evelyn is married to Alan and together they have four children and six grandchildren. She participates in her community and enjoys being on the Board of the Minjerribah/Stradbroke Island Museum. Evelyn was recently elected as the Queensland Representative with National Aboriginal and Torres Strait Islander Catholic Council (NATSICC).
CEO, Mercy Community
Fritha has led complex projects and operations for large management consulting, healthcare and community services organisations in Australia and overseas for more than 20 years. Her warm and engaging leadership style coupled with her strong business acumen provides a firm foundation for Mercy Community to deliver quality, values-aligned disability, aged care and family services to communities in Queensland and Northern NSW.
At Mercy Community since 2019, Fritha works closely with the Board and Leadership Team to deliver sustainable and mission-driven services that meet the needs of local communities. She enjoys the strong personal alignment she has with the Mercy mission, counting her role as a foster mum among her proudest achievements.
Associate Director, Inclusion (Evangelisation Brisbane, Archdiocese of Brisbane)
With over twenty years' experience in youth ministry, leadership formation, event management and advocacy, Eric is dedicated to creating greater pathways of inclusion within the Catholic Church. Eric is an experienced leader, group facilitator and mentor, with a passion for equity and justice. Eric has a lifelong commitment to an inclusive Church that welcomes marginalised groups and champions the many benefits of diversity. Eric's current role oversees a team in the Archdiocese of Brisbane working in areas of Justice and Peace, Multicultural Pastoral Care, Reconciliation with First Nations Peoples, Ecumenism and Interfaith Relations.
Eric has a great love of music, Everton Football Club and most importantly his wife Tayo along with their three children Olayemi, Akinola and Aarinade.
Head: Formation for Mission, Diocese of Parramatta
Working within the charism of the religious Congregation to which she belongs – Sisters of the Holy Family of Nazareth, Grace utilises her skills and experiences helping people to enhance their life in faith through diocesan and parish- based programs and formation opportunities for people of all ages. Her Master of Theology Degree and experience of different leadership roles, including the work with the Executive Committee for the Plenary Council and the Diocesan Pastoral Council, helps her to understand and support all those on different levels of pastoral engagement in the Church communities.
President, Australian Catholic Religious Against Trafficking in Humans (ACRATH)
Sr Noelene Simmons is a Marist Sister. Noelene has been a member of ACRATH (Australian Catholic Religious Against Trafficking in Humans) since 2010. Her work with ACRATH includes raising awareness about human trafficking and slavery, advocating on behalf of those affected by this crime, managing the ACRATH website and social media platforms and networking with other NGO's working in this field. She was the Oceania Representative on the Talitha Kum International Coordination Committee from 2016 to 2017. From February 2017-February 2020 Noelene held the position of President of ACRATH.
University student
Sophie is an 18 year old university student with a passion for being involved in solutions to reduce, and more importantly, stop plastic pollution impacting on marine life. At the age of 14, Sophia collected almost 12,000 handwritten signatures to ban single use and heavy retail plastic bags in NSW. She presented the petition to the NSW Premier and it was tabled in Parliament in October 2018. While the motion to ban single use plastic bags was unsuccessful, Sophia's campaign to reduce plastic waste in her own daily life, including school and sporting life continues. She has been a key player in mobilising youth to act and have a voice on climate change. All of her actions have had far reaching effects in spreading awareness about these important issues. plasticfreesophia.com.
Photo courtesy of: plasticfreesophia.com
Educator and Naturalist
Andrew Skeoch is an educator, naturalist, environmental thinker, and one of Australia's best-known nature sound recordists. For over 30 years he has documented the world's remaining wild places, publishing vibrant wildlife soundscapes through his label; Listening Earth.
Andrew's first-hand experiences of natural habitats from rainforests to the tundra, combined with deep reflection on how to listen to nature, inform his educative work. Through a sharing of ideas, supported by spectacular recordings and visual analysis, he seeks to address the fundamental question of our human relationship with the living biosphere.
MBA (DISTINCTION), BA (HONS), FAICD, Life Mbr FINSIA, FGIA, Life Mbr AIM, Professional and non-executive director
Eva Skira is a senior professional and non-executive director in Australia, based in Perth. She has held a portfolio of directorships for more than two decades for both profit and not for profit entities. She is currently Chair of the ASX listed Macmahon Ltd a mining services contractor, and a director of WA Western Power, the WA Cricket Association (WACA) and the WA Parks Foundation. Eva is also Chair of the Trustees of St John of God Healthcare, which is the largest not for profit private hospitals provider in Australia.
Eva is Chair of the Association of Ministerial Public Juridical Persons (AMPJP), which is the National peak body of eleven Catholic canonical entities, which are sponsors of major Catholic ministries in Australia, including schools, hospitals, aged care facilities, community and social services. These Catholic ministries employ around 70,000 people.
Eva's background is in banking and stockbroking. In 2019 she was awarded an Order of Australia and is the 2017 Gold Medal Award winner for the Australian Institute of Company Directors. Eva is married with three adult children.
Director of Formation, Mercy Partners
Mercy Partners is a multi-charism, multi ministry PJP operating from Brisbane. Caroline has a background in secondary education and adult faith formation. In her work for Mercy Partners, Caroline facilitates workshops for the leaders (directors. executive and senior staff) of the aged care ministries of Mercy Partners, as well as producing resources, conducting retreats and pilgrimages and supporting leaders in creating nurturing communities within the aged care sector. Caroline's doctorate focused on faith leadership.
Director of St Columbans Mission Society for Oceania
Born in Wauchope NSW, I was educated by the Josephite Sisters and then the Marist Fathers. In 1970 I was ordained as a Columban Missionary and appointed to the Philippines, which was an amazing experience. Four years later I studied Scripture in Rome and then taught at the Columban seminary in Sydney followed by four years in Boston and Chicago. I returned to Sydney to lecture at the Pacific Mission Institute, which was a great experience also, as we missionaries from all over the country delved deeper into understanding our call to mission. In 2000 I became involved in Columban administration in Melbourne, Dublin, Hong Kong and now back in Melbourne. Continuing the journey of missionary discipleship is my reason for living!
Facilitator, Plenary Council
In November 2017 Lana Turvey-Collins began with the Australian Catholic Bishops Conference working to facilitate a three year process of listening, dialogue and discernment about the future of the Catholic Church in Australia. Prior to this appointment, Lana worked as the Program Manager for Mission Formation and Professional Development for Catholic Mission. She has studied in the areas of mission, theology and Church, and holds bachelor degrees in commerce and arts and a master's degree in development and human rights.
Before joining Catholic Mission, Lana worked with teams in business on leadership, implementation of vision, values and organisational culture. Lana is passionate about God's mission and believes there is great richness amidst the diversity and difference in the world. She has lived and worked in Zambia, Peru, Timor-Leste and Japan.
Pastoral worker and chaplain
Elizabeth grew up on Boandik land, in the south of South Australia. After a university degree in circus, she entered the Sisters of Mercy in 2008. Her ministries have been with youth, immigration detention centres, prisons, parish, school and ecumenical/interfaith relations. Elizabeth is currently a pastoral worker in the rural Diocese of Wilcannia-Forbes and a chaplain at Red Bend Catholic College.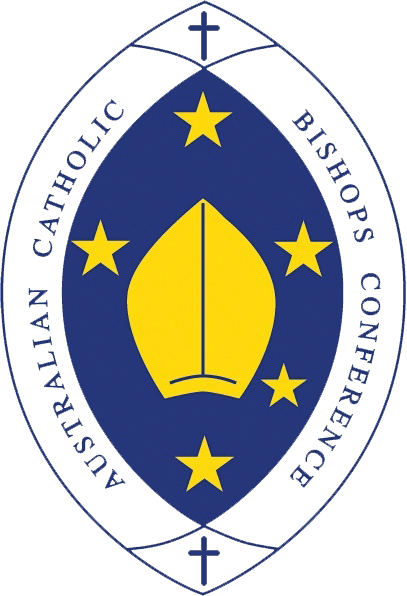 In association with Le Pine Funerals Melbourne, Burkin Svendsens Funerals Cairns, George Hartnett Metropolitan Funerals Brisbane, Purslowe & Chipper Funerals Perth, Turnbull Funerals Hobart, Blackwell Funerals Adelaide